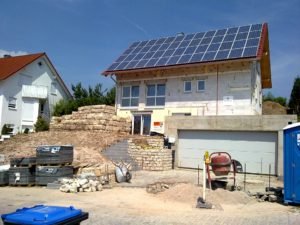 Sugar Land is located in northeast Texas within Houston, Fort Bend County and Sugar land metropolitan. Like most areas in this region, it has clay soils which are problematic for concrete slab foundations and building contraction. During rains, clay soils absorb large amount of water causing clay to dramatically swell in its volume. The swelling in turn creates uplift for structures built on the soil and are extremely damaging to the rigid concrete foundations.
During very hot and dry conditions, clay soils will shrink because the loose large amounts of water. After clay shrinks, it loses its initial contact with concrete slab foundation making it to lose its support literary. If the shrinkage is quite large, it will make foundation to crack and then collapse till in reaches it gets to its support which in this case is shrunken clay soil.
We help building and home owners to repair their foundations. We have been offering the most reliable foundation repair Sugar Land and surrounding areas have to offer.
Our Foundation Repair Services
Our services include:
Foundation repair
Slab repair
Exterior water management
Drainage, plumbing and leak repairs
When clay gets wet, it will expand after absorbing moisture. For extended dry periods like during a drought, clay will harden and shrink.  All these movements cause settling, shifting and damage to foundations.
We will   assist our clients when they contact with the signs that show that it is highly likely that their foundations are damaged:
Cracks on bricks , drywall, masonry, ceilings and walls
Gaps above window and door frames
Windows and doors that will not shut properly
Sagging or bowing walls in basement or crawl space
Chimneys pulling away from walls
Sloping or uneven floors
Leaks or some accumulated moisture
Our Foundation Repair Guarantee
We guarantee we'll provide quality work from our Sugar Land foundation repair location because we always assign a dedicated and experienced foreman to supervise the work that other repairers are doing. The foreman stays on site tm make sure that foundation repair is done in a timely manner   to the highest quality.
We try our best to work without interfering with your daily routine or asking you to vacate the premise for the time we will be repairing the foundation. After completing the work, we will clean up the building and the adjacent areas affected by our work.
Our joy is to see the customers satisfied therefore we will follow up on the quality of work just to be sure that foundation restoration was done to high standard. Please call us at: (281) 201 - 4725 to schedule a FREE Consultation.
We Service The Following Communities:
 Arcola • Beasley • Fairchilds • Fulshear • Katy • Kendleton • Meadows Place • Missouri City • Needville • Orchard • Pleak • Richmond • Rosenberg • Simonton • Sugar Land • Thompsons • Weston Lakes
We Service The Following Areas:
Brazoria • Chambers • Fort Bend • Galveston • Harris • Liberty • Montgomery • Waller
Location From Houston Airport